Top 4 SUP Kayak Hybrid: Get the Best of Both World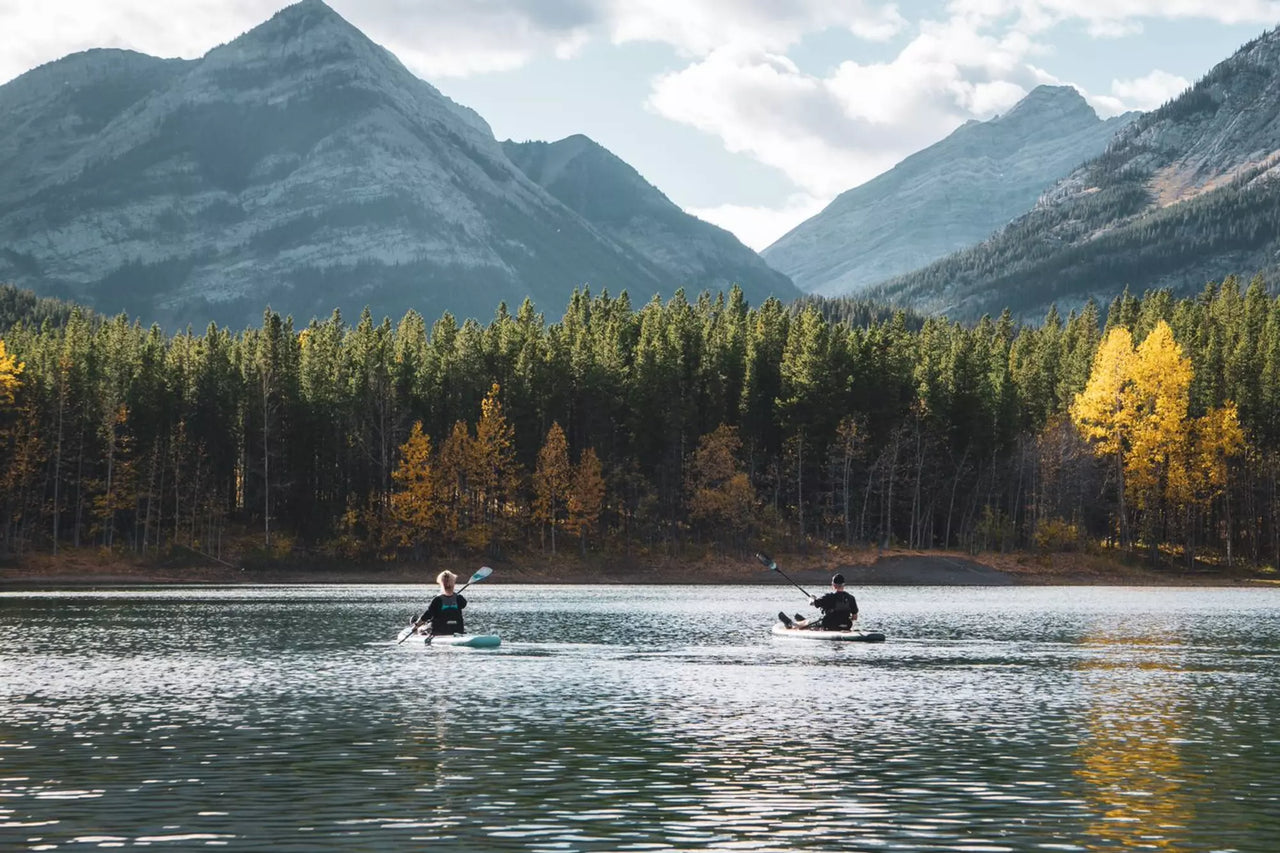 Are you an outdoor enthusiast seeking a versatile watercraft for your next aquatic adventure? Imagine effortlessly gliding across serene lakes in the morning and navigating through challenging river rapids in the afternoon, all without needing two different vessels. Enter the SUP kayak hybrid - a revolutionary vessel that combines the stability and simplicity of a stand-up paddle board (SUP) with the comfort and control of a kayak. This innovative design is quickly becoming a favorite among adventurous souls worldwide.
What is a SUP Kayak Hybrid?
The SUP kayak hybrid, a true maritime masterpiece, effortlessly merges paddle boarding and kayaking into one. Perfect for wave chasing, tranquil coast cruising, or your fishing adventures, it handles all with ease. Its inflatable version adds convenience to storage and transport. The paddle board kayak hybrid is the passport to your exhilarating water escapades, making your kayak SUP experience truly unparalleled!
The Best SUP Kayak Hybrid for Your Needs
When picking the perfect one, consider its stability, how easy it is to carry around, durability, and your own water skills. Let's explore the top picks for your ultimate water escapade.
iROCKER ALL AROUND 11' - Best Overall
The iROCKER ALL AROUND 11' is a fantastic choice for those looking for versatility, stability, and durability. This hybrid is 11 feet long, which gives it excellent stability on the water. Its PVC construction ensures durability, and it inflates to a very firm and stable platform for either SUP or kayak use. Add a kayak seat and paddle blade (sold separately) and you've got a versatile vessel for both activities.
BLACKFIN CX ULTRA™ - Best for Adventure Seekers
Adventure seekers who require more speed and tracking capabilities will find the BLACKFIN CX ULTRA™ to be a top contender. Designed for performance, this model sports a streamlined shape, contributing to faster glide on the water. Its additional D-rings and mounting points allow for extra gear storage, perfect for those planning extended trips or fishing expeditions. This SUP is also compatible with a kayak conversion kit (sold separately), enabling you to switch seamlessly from SUP to kayak mode.
iROCKER CRUISER 10'6" - Best for Beginners
The iROCKER CRUISER 10'6" is perfect for those just starting their paddling journey. It provides exceptional stability and a forgiving ride, ideal for novices who are still honing their skills. The 33-inch width and extra large tail of this model create a substantial platform, helping to instill confidence in new paddlers. Moreover, the transition from paddle board to kayak is simple and straightforward.
iROCKER ALL AROUND 10' - Best for Single Kayak Rider
Ideal for solo paddlers and single kayak riders, the iROCKER ALL AROUND 10' offers an excellent balance of comfort, stability, and maneuverability. The shorter length allows for easier handling, particularly for individuals. It also inflates to a firmness that gives it a similar feeling to hard boards while maintaining the advantages of inflatable SUPs. This SUP is compatible with all the necessary components for a smooth kayak conversion (kayak accessories sold separately), making it a versatile single-rider option.
Benefits Of Owning A SUP Kayak Hybrid
Owning a paddle board kayak hybrid certainly offers a range of benefits, catering to a broad spectrum of needs and interests.
Versatility: The SUP kayak hybrid's superpower lies in its ability to shape-shift. One minute you're gliding like a swan with your stand-up paddle board (SUP), the next, you're zipping through the waves like a pro with your kayak. This mashup promises a super-charged water sports extravaganza!
Portability and Storage: This is the epitome of 'adventure-in-a-bag'. They are inflatable, meaning they can be stashed away into the tiniest of corners when deflated. Jet-set to any water destination, and your portable SUP kayak hybrid is always ready for the next splash.
Suitable for All Skill Levels: No matter where you are on the paddling prowess spectrum - novice or seasoned pro, the SUP kayak hybrid has got you covered. Its stability is a comfort to beginners, while its adventurous spirit promises an adrenaline rush to the thrill-seekers.
Water-Based Activities: But hey, it's not just about paddling! The SUP kayak hybrid doubles up as your floating yoga mat, or even a platform for sunbathing. It's a versatile, fun way to soak up the water vibes.
Cross-Training: Ready for a splashy workout? A SUP kayak hybrid engages different muscle groups as you alternate between standing and sitting. The result? An exhilarating full-body workout that boosts strength and endurance, all while you're making waves with your kayak SUP!
How to Convert Your SUP into a Kayak?
Converting your SUP into a kayak is easy breezy. All you need is a kayak seat, which most often straps onto the existing D-rings on your SUP, and a kayak paddle or a SUP paddle with a kayak blade attachment. Just attach the seat according to the manufacturer's instructions, adjust the SUP kayak paddle as required, and you're ready to switch from stand-up paddling to a seated kayaking experience in a matter of minutes.
Can a SUP Kayak Hybrid Be Used in All Types of Water Conditions?
Absolutely! The paddle board kayak hybrid is designed to tackle a variety of water conditions. The kayak element of the hybrid lends itself to cutting through choppier waters and rapids, while the SUP side allows for a calm, serene paddle in quieter waters such as lakes or sheltered bays. Whether you're at the sea, a lake, or a fast-flowing river, this hybrid can handle it all.
Begin Your Water Journey With iROCKER
A SUP kayak hybrid revolutionizes outdoor water activities with unparalleled versatility. Equip yourself with iROCKER's superior inflatable paddle board kayak hybrids, engineered for durability and optimum performance, and life truly is better on the water!