Paddle Boarding Vancouver: Places, Schedule & Preparations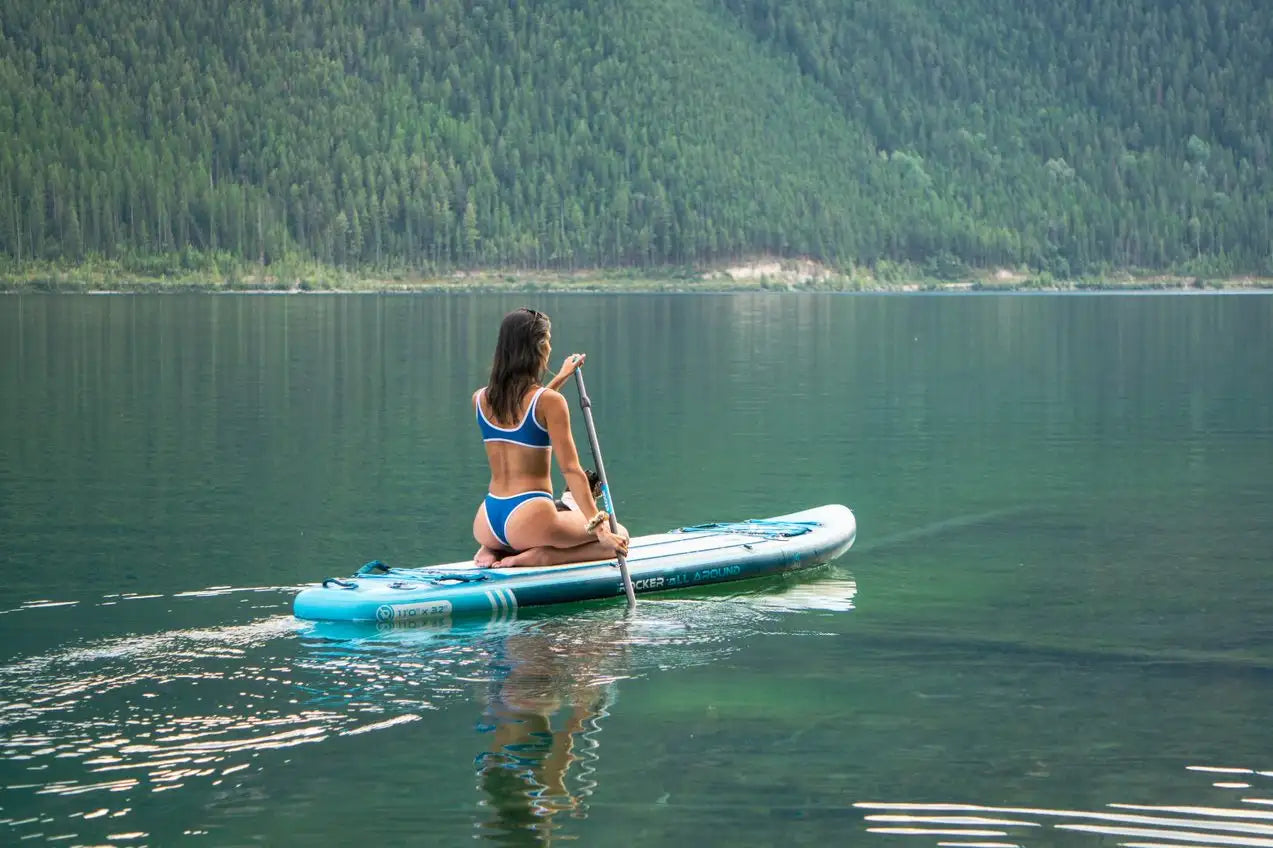 Vancouver's breathtaking coastal city, framed by towering mountains and lush landscapes, calls to paddle boarders of every level. Explore tranquil coves, vibrant urban beaches, and diverse adventures. Grab your paddle board and uncover the best places to go paddle boarding in Vancouver, armed with essential tips for a truly remarkable experience!
When is The Best Time for Paddle Boarding in Vancouver?
Experience the ultimate paddle boarding adventure in Vancouver from June to September, when warm weather and serene waters create idyllic paddling conditions. Venture beyond the summer months, embracing the shoulder seasons, as Vancouver's gentle climate continues to deliver exhilarating experiences amid fewer crowds. Vancouver paddle boarding guarantees to bring a whole new adventure for you!
The Enchanting Beauty of Vancouver with 5 Amazing Spots to Paddle Boarding

Deep Cove
Embark on an enchanting paddle boarding journey in Deep Cove, a serene haven nestled on the eastern shore of Indian Arm. Conquer the tranquil waters as you marvel at the majestic mountains and rich forests encircling the cove. Ideal for novices and seasoned paddlers, Deep Cove promises a blissful retreat from the urban jungle.
Bowen Island
Venture a short ferry ride from Vancouver and uncover the picturesque charm of Bowen Island, a laid-back haven. Traverse the island's captivating coastline, discovering hidden coves, secluded beaches, and vibrant marine life. Be sure to circumnavigate Snug Cove and absorb the quaint seaside village's mesmerizing vistas.
False Creek
Dive into the heart of Vancouver and conquer False Creek, an urban treasure boasting spectacular city skyline views. Navigate the placid waters and soak in the striking sights, including Granville Island, Science World, and the emblematic BC Place Stadium. False Creek presents a one-of-a-kind city escapade for paddle boarders craving a unique adventure.
Alouette Lake
Immerse yourself in the natural beauty of Alouette Lake, a stunning freshwater haven nestled within Golden Ears Provincial Park. Dominate the pristine, crystal-clear waters as you revel in the awe-inspiring landscapes of abundant forests and towering mountains. Alouette Lake presents the perfect sanctuary for nature enthusiasts craving a tranquil paddle boarding experience.
Kits Beach
Embrace the thrill of paddle boarding at Kits Beach, one of Vancouver's most beloved shores along English Bay. The calm waters, sandy coastline, and vibrant atmosphere create an exhilarating experience for adventurers. Command the coastline as you soak in the awe-inspiring panoramas of downtown Vancouver and the North Shore Mountains.
Essentials to Bring
To ensure your Vancouver paddle boarding adventure smooth and enjoyable, don't forget to pack the following essentials:
Food: Bring snacks and water to stay energized and hydrated during your adventure.
GPS: Use a GPS device or smartphone app such as Blue Adventures to navigate and track your progress.
Life jacket: Always wear a life jacket or personal flotation device (PFD) for safety.
Camera: Capture stunning scenery and unforgettable moments.
Paddle boarding gear: Bring your board, paddle, leash, and the proper attire for the weather.
Waterproof zip bags: Keep your belongings safe and dry in waterproof bags or cases.
First aid: Pack a basic first aid kit to handle any minor injuries or incidents.
Vancouver Awaits!
Why hesitate? Vancouver's enchanting charm and diverse paddle boarding spots beckon every thrill-seeker. Embrace the great outdoors as you carve your way through stunning waterscapes at the best places to go paddle boarding in Vancouver. Unleash your inner adventurer with iROCKER, and let the unforgettable memories begin!