Paddle Boarding Toronto: Allure of This Top SUP Destination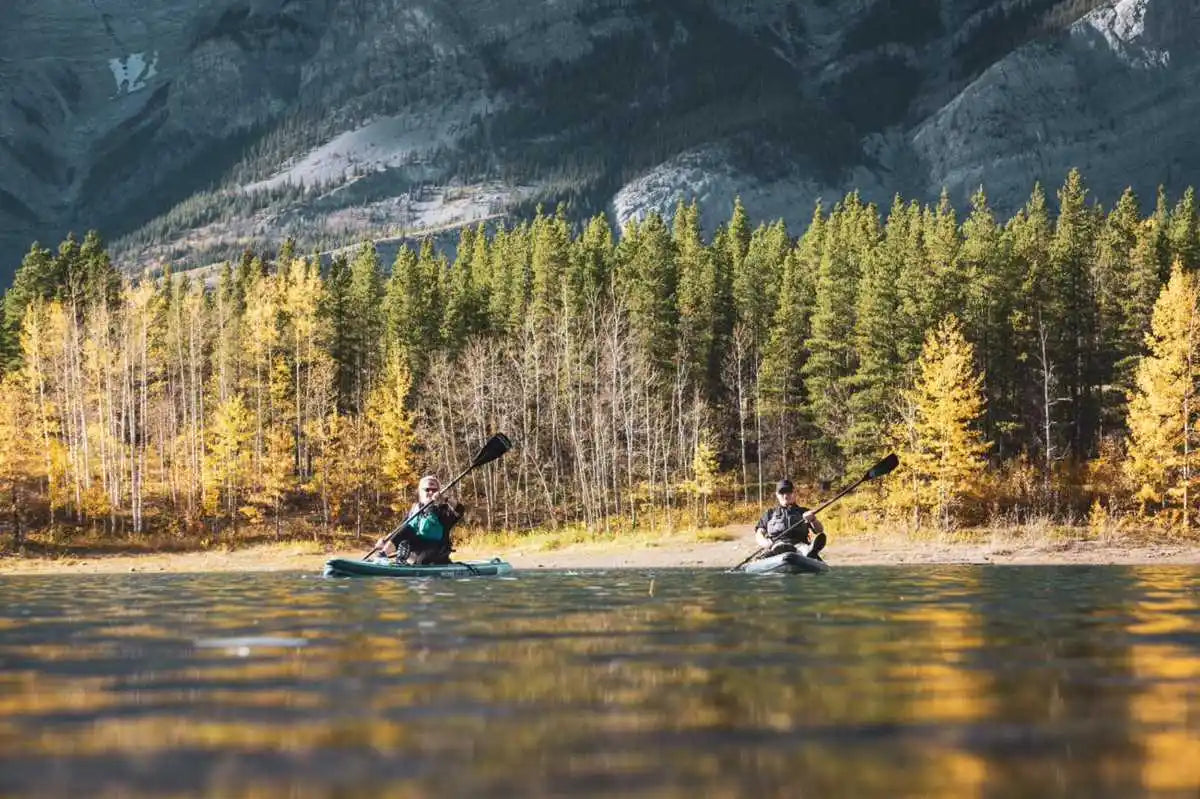 Are you ready to feel the wind in your hair, the sunlight on your face, and the cool water splashes as you paddle through Toronto's iconic waterways? Welcome aboard, adventurer! Come to Toronto, a place is known for its ideal paddle boarding havens. Paddle boarding Toronto awaits!
The City of Toronto
Here are the best places to paddleboard in Toronto.
Toronto Islands
This group of small islands offers a unique escape from the urban jungle. As you paddle around, the city skyline will treat you to stunning views.
Beginners can take advantage of the calm lagoons for a gentle introduction to the sport. Experienced paddle boarders can venture out into the waves of Lake Ontario for a thrilling experience. Add a sunset to this picture, and voilà! An unforgettable SUP adventure.
Cherry Beach
Next, catch the breeze to Cherry Beach. Located on the city's east side, this sandy retreat offers an ideal setting for a relaxing paddle boarding session. It's not just the tranquil waters that make this beach a beginner's paradise. It's also the friendly, laid-back vibe that invites you to stay, take time, and enjoy the ride.
And remember, always check the weather forecast before heading out. This lakeside beach park's mood can quickly swing from serene to very challenging.
Humber River
Feel like switching up the scene? Head west to this hidden gem for a more intimate SUP experience. The protective bay keeps the waters calm and inviting, making it perfect for a leisurely paddle. With the sound of lapping waves as a rhythmic soundtrack, you can put worries away and truly become one with nature.
Rouge Beach
Where the Rouge River meets Lake Ontario lies a unique experience, Rouge Beach. Here, you can choose your own adventure: a serene paddle up the river, or a lively challenging lake session. This versatility coupled with the natural beauty of the area makes Rouge Beach a must-visit for every SUP enthusiast.
Tommy Thompson Park
Venture to Tommy Thompson Park, a man-made peninsula extending into Lake Ontario. The open water here can pose a challenge, but the breathtaking view of the downtown skyline is pretty rewarding. This contrast of urban and natural scenery encapsulates the unique charm of SUP in Toronto.
What's the Best Paddle Boarding Season in Toronto?
Though the call of the paddle board is hard to resist, remember, Mother Nature has a tight schedule.
The best time to hit the Toronto waters is typically from late spring to early fall. The peak months are June, July, and August, when the weather is the warmest, and the conditions are the best for paddle boarding.
In colder months, some experienced paddle boarders may choose to engage in winter paddle boarding or ice SUP. This requires specialized gear, a strong knowledge of safety protocols, and great understanding of the local conditions.
Stay Cool, Calm, and Confident
Here are some essential tips for you to conquer any paddle boarding challenge:
Leash Up: A leash keeps you connected to your paddle board. If you fall off, your board can act as a large flotation device.
Dress Appropriately: Consider a wetsuit or drysuit, especially in the early and later parts of the season. Dress in layers to adjust to changing conditions.
Take Swimming Lessons: While stand-up paddle boarding, you're likely to lose balance and fall at some point. Learning to swim or just float really comes in handy.
Bring a Personal Flotation Device (PFD): You never know what awaits.
Stay Visible: Wear bright colours to stay visible to other people. If you're paddling in low light conditions, bring a light to make sure you're seen.
Avoid Paddling Alone: It's safer to paddle with a buddy. If you're going alone, let someone know where you're going and when you expect to return.
Stay Near the Shoreline: It's especially safer for a beginner. You can also easily get help if needed.
Learn Basic Paddle Boarding Skills: Take a lesson or course to learn basic paddle boarding skills like how to fall safely, how to get back on your board, and what to do when conditions become tough.
Respect Other Water Users: Be aware of other water users, like swimmers, boaters, and wildlife, and keep a safe distance.
Paddle Boarding Lessons and Rentals in Toronto
Don't have your gear? No worries! Toronto's got you covered with numerous SUP rental spots scattered throughout the city. There are even paddle boarding lessons in Toronto for beginners with experienced instructors.
But what if you're already a seasoned paddler? Toronto still has plenty to offer, from SUP yoga classes to exciting paddle boarding events. And if you're looking for a trusted brand of paddle board, consider checking out iROCKER. We offer a wide range of high-quality paddle boards suitable for all skill levels. Explore our collection.
There are endless ways to connect with the local SUP community and take your paddling skills to new heights.
Gear Up and Paddle Away!
Whether you're a beginner or expert at paddle boarding, Toronto has it all, from tranquil bays to energetic lakes. Each location boasts its unique charm, promising a different adventure every time.
So grab a paddle, slap on some sunscreen, and get ready for thrilling journeys across Toronto's shimmering waters with iROCKER.