Paddle Boards Victoria BC: 15 Hotspots You Can't Miss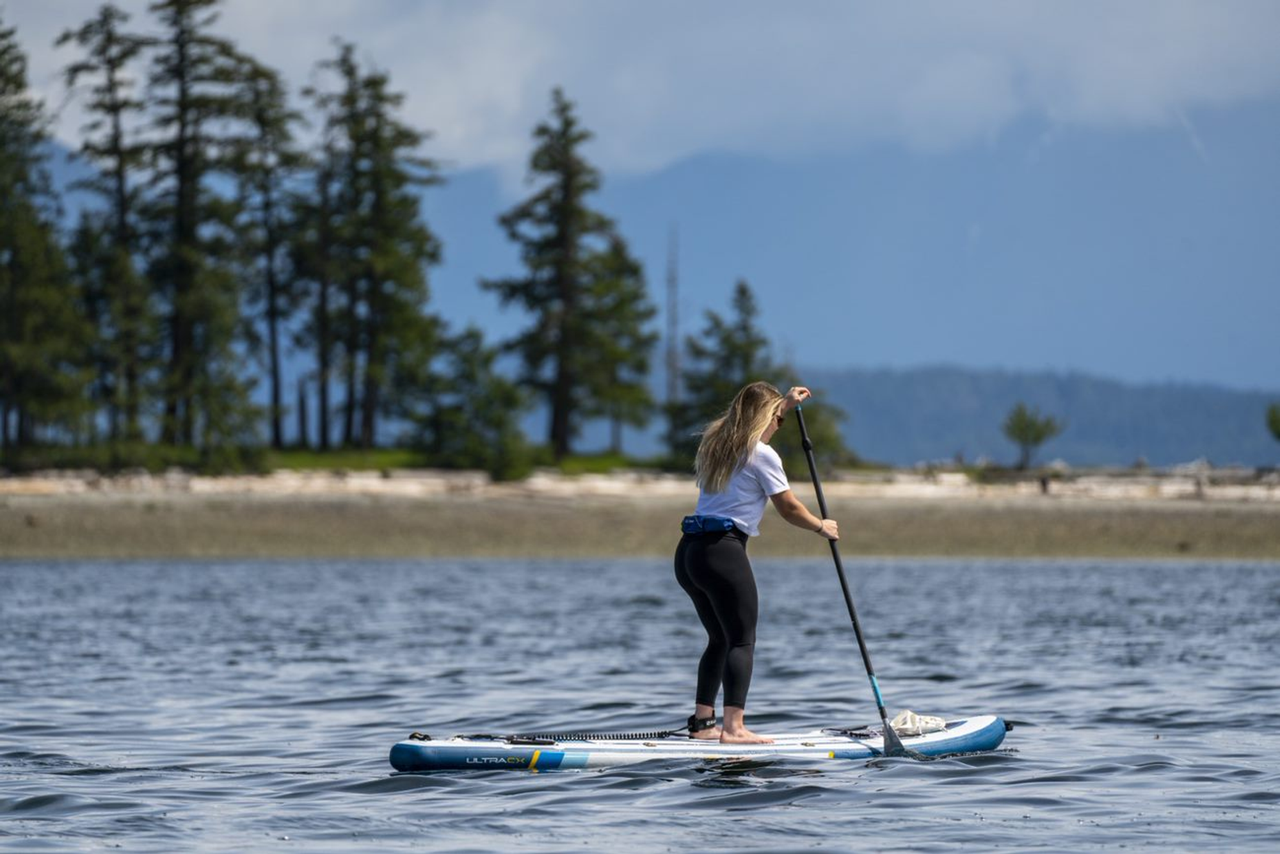 If you're an adrenaline junkie or tranquil traveller seeking new thrills, you're at the right place! Embrace your wanderlust and indulge in an immersive experience in Victoria, BC. This guide is all you need to make the most of paddle boards Victoria BC. With a surge in the popularity of water sports, paddle boarding in the region is on the rise. From serene lakes to scenic harbours, Victoria promises unforgettable paddle boarding experiences that you simply can't resist.
Breath-taking Paddle Boarding Locations in Victoria BC
Immerse yourself in the allure of nature and the irresistible call of adventure. The following destinations provide some of the best opportunities for paddle boarding in Victoria BC, inviting you to delve into this thrilling sport.
Thetis Lake Regional Park
Nestled just 30 minutes from the pulsing heart of Victoria, the enchanting Thetis Lake Regional Park awaits. Renowned for its breathtaking lakes enveloped by lush forestry, it's a paradise for paddle board enthusiasts. Here, you have the chance to embark on an exhilarating 40 km journey on your paddle board BC across spellbinding trails.
From the main car park on the park's south side, you'll find convenient access to Thetis Lake beach - an ideal spot to launch your SUP and a beloved swimming location among locals.
Sooke Potholes Provincial And Regional Park
A tranquil one-hour's drive west of Victoria reveals the serene beauty of Sooke Potholes Provincial And Regional Park. The heart of the park is the Sooke River, offering calm, inviting waters ideal for paddle boarders of all levels of experience.
Matheson Lake Regional Park
Approximately 45 minutes from Victoria, Matheson Lake Regional Park offers the perfect setting for paddle boarding in Victoria BC. Known for its tranquil, mirror-like waters, it's a hotspot for inflatable paddle boards, where you can savour the calm waters and sharpen your paddle boarding skills.
Elk/Beaver Lake Regional Park
Just a 20-minute drive from the heart of Victoria, this diverse park is open to all water-sport enthusiasts. Loved by locals, the park boasts sandy beaches, providing the perfect launch spot for your paddle board Victoria BC adventure.
Inner Harbour
Right in the heart of downtown Victoria, the Inner Harbour provides a gentle, scenic paddle boarding route. The rich cultural heritage and historical charm of the area enhance the experience, offering more than just a workout.
Gorge Waterway
A brief drive from downtown Victoria will take you to the Gorge Waterway. This 6 km stretch of the sea offers a unique blend of industry and unspoilt nature. Paddle boarding through this passage delivers an unparalleled sightseeing adventure.
Langford Lake
Presenting the largest body of water in Victoria, Langford Lake is the ultimate destination for those hungry for paddle board adventures. Its serene waters and efficient wind shielding make it an irresistible haven for paddle board enthusiasts craving an exhilarating session on the waters.
Cadboro Bay
Tucked away in Oak Bay, Cadboro Bay offers a welcoming haven for budding paddle boarders. If you're one for urban legends and thrilling mysteries, keep your eyes peeled for the mythical "Cadborosaurus" that is said to reside in these waters.
Brentwood Bay
A short, scenic 30-minute drive from Victoria whisks you away to the serene Brentwood Bay. A charming 2.6km paddle route waits to welcome beginners to the world of paddle boarding. It's perfect for those novices who aim to master their balance and savour their first taste of waterborne adventure.
Gonzales Beach
Another cherished spot among locals, Gonzales Beach offers calm waters set against a laid-back atmosphere. It's the ideal setting for a peaceful paddle boarding session, letting you slow down, unwind, and let the rhythm of the waters guide you.
Willows Beach
Hidden in Oak Bay, Willows Beach is a gem among SUP spots. Its stunning scenery and diverse marine life make for an immersive, sensory-rich paddle boarding experience. This spot is more than just a paddle boarding location; it's a journey into the vibrant, captivating heart of Victoria's marine world.
Esquimalt Lagoon
Located on Victoria's west side, Esquimalt Lagoon boasts a breathtaking 2-km stretch of sandy beach, offering an idyllic playground for paddle boarders. With a rich tapestry of bird life and a panorama of captivating views, this will inevitably gift you a memorable encounter with Victoria's thriving natural beauty.
Sawlutus Island Loop
Immerse yourself in the peaceful allure of Sawlutus Island Loop, a tranquil 3.2km journey that begins and ends at the marina. Even the stronger currents encountered along the route come as an exciting challenge, adding an exhilarating dash to an otherwise serene journey.
Finlayson Arm Fjord
Brace yourself for an adventure that tugs at your spirit at the Finlayson Arm Fjord. This engaging 12km route between Brentwood Bay and Millstream presents an intoxicating mix of thrill and tranquility. The mirrored fjord waters reflecting the sky, framed by awe-inspiring landscapes, make this journey a visual and physical feast.
Circumnavigate Piers Island
For those whose hearts beat for the thrill of exploration, circumnavigating Piers Island is a must. This 4.8km route invites you to discover unique landscapes and abundant marine life encircling the island. While the distance and intermittent strong currents demand advanced skills, the rewards of this vibrant journey are truly priceless.
Getting Started with Paddle Boarding in Victoria BC
Before you hit the water, it's essential to gear up and prepare adequately for your paddle boarding experience via:
Necessary Gear and Preparations
Tips and Tricks for Paddle Boarding in Victoria BC
Safety Measures
Necessary Gear and Preparations
Getting ready for your first paddle boarding means preparing your gear. This preparation extends beyond just your stand up paddle board:
Paddle board: Choose from a sturdy hard or a inflatable paddle board, whatever best suits your needs
Leash: A leash keeps your paddle board close, so you never lose your ride.
Paddle: Ensure your paddle is of the right length, typically standing 6 to 10 inches taller than you, for optimal paddling.
Personal Floatation Device (PFD): Canadian law considers paddle boards to be vessels, and a PFD is legally required. More importantly, it could save your life.
Tips and Tricks for Paddle Boarding in Victoria BC
Paddle boarding is as much about technique as it is about strength. Here are some pro-tips:
Start on Calm Waters: As a beginner, opt for calm waters for a smoother, more controlled paddle boarding experience.
Use Your Core: While paddling, use your core instead of your arms. This technique will conserve your energy and improve balance.
Safety Measures
Always check the weather conditions before heading out and never paddle board alone, especially as a beginner. Additionally, be respectful of marine life and other water users.
Check the Weather: Always check weather conditions before venturing out on the water. Safe paddle boarding depends on it!
Always Have Company: If you are a beginner, avoid paddle boarding alone. It's safer and more fun to have company.
Respect Marine Life: Appreciate the stunning marine life from a distance, and remember to share the water responsibly with all users.
Immerse Yourself in the Exhilarating Experience of Paddle Boarding Victoria BC
Embrace the call of adventure with paddle boarding Victoria BC, a thriving oasis of water sports brimming with picturesque spots ready to be explored. From the serenity of Langford Lake to the mythical allure of Cadboro Bay, the heartwarming charm of Brentwood Bay, and the nature's theatre at Esquimalt Lagoon, there's a world waiting to unfold beneath your paddle board.
Don't wait another day. With iROCKER, grab your paddle board, answer the call and contact us now to embark on your riveting adventure today!