Glide through The Water With Our Best Lightweight Paddle Boards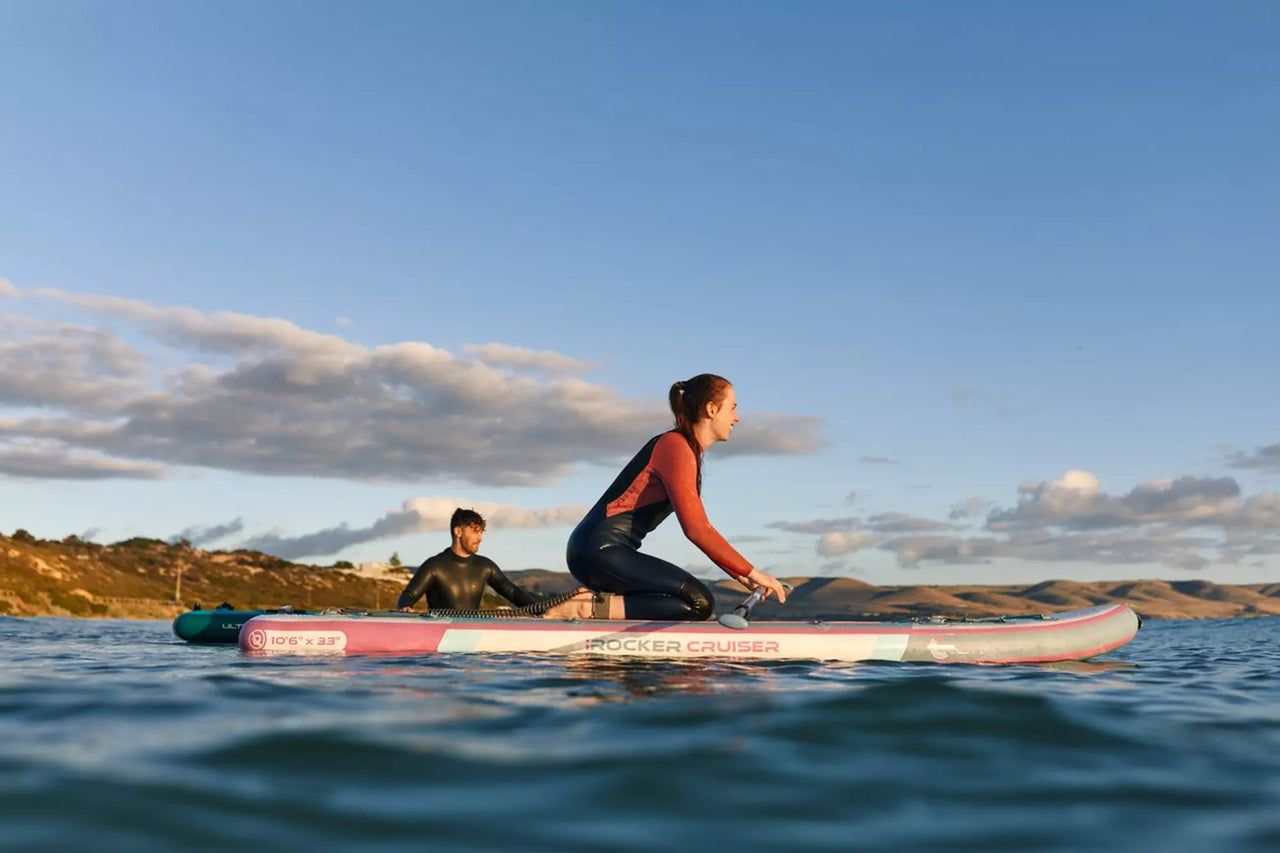 Set sail on a tranquil adventure with the rising star of water sports: the lightweight paddle board. Combining stability and ease, these boards are making waves in the world of aquatic exploration.
Why are Lightweight Paddle Boards Gaining Popularity?
Lightweight paddle boards are quickly gaining traction, and for good reason. These inflatable boards marry high performance with easy handling, offering a host of benefits for paddlers of all experience levels.
Convenience of Transportation and Storage
Being lightweight, inflatable boards are far easier to transport and store than their heavier, solid counterparts. They are perfect for those who live in apartments or have limited storage space.
Easier Maneuverability: An Essential for Beginners
Lightweight paddle boards are also much easier to maneuver, making them an excellent choice for beginners. They provide the perfect platform for learning the basics without becoming overwhelming or cumbersome.
Increased Speed and Performance
Lighter boards often translate to increased speed and performance. The reduced weight allows you to cut through the water more efficiently, making your paddling sessions more dynamic and enjoyable.
Versatility for Various Water Conditions
Their lightweight nature lends to their versatility. Whether you're cruising calm lakes or navigating ocean waves, a lightweight stand-up paddle board can handle it all.
Accessibility for All Skill Levels
Lightweight paddle boards are suitable for all skill levels. Whether you're a seasoned paddler or a newbie, these inflatable boards ensure an enjoyable, smooth ride.
Longer Paddle board Life Span
Lastly, these boards tend to last longer. The reduced weight puts less strain on the board, ensuring it stays in peak condition for longer.
Choosing the Perfect Lightweight Paddle Board
Choosing the best lightweight paddle board requires careful consideration of several factors.
Determining the Right Size for You
The right size will depend on your weight, height, and skill level. Larger boards offer more stability, while smaller ones are easier to maneuver.
Material Considerations: What's Best for Your Needs?
When choosing a lightweight paddleboard, the choice of materials plays a significant role. Solid boards, constructed from epoxy, excel in speed and agility. Polyethylene boards, slightly heavier, impress with their resilience, enduring tough usage and environments. Inflatable paddleboards are the lightest and most convenient option.
Standout Features to Look for in Lightweight Paddle Boards
When selecting a lightweight paddle board, certain features can enhance your paddling experience.
Board Dimensions and Shape: The dimensions and shape of the board impact its stability and maneuverability. Wider, longer boards tend to be more stable, while narrower, shorter boards offer more maneuverability.

Weight Capacity: Make sure the board can comfortably support your weight to ensure stability and performance.

Stability and Maneuverability: Check reviews or test out the board to gauge its stability and maneuverability. A good balance of both is crucial for an enjoyable paddling experience.

Fin Configuration: The fin configuration can impact the board's tracking and stability. More fins usually offer better stability but can make the board less agile.
Our Top Picks for Best Lightweight Paddle Board
Start your paddle boarding adventure with these top-tier lightweight paddle boards.
Get Ready With iROCKER
A lightweight paddle board offers an unparalleled blend of performance, convenience, and versatility, making it the perfect companion for your aquatic exploration. So, grab one of our iROCKER paddle boards, and let the spirit of adventure be your guide!