How to Prepare for Paddle Boarding? Get Your Board Ready for the Season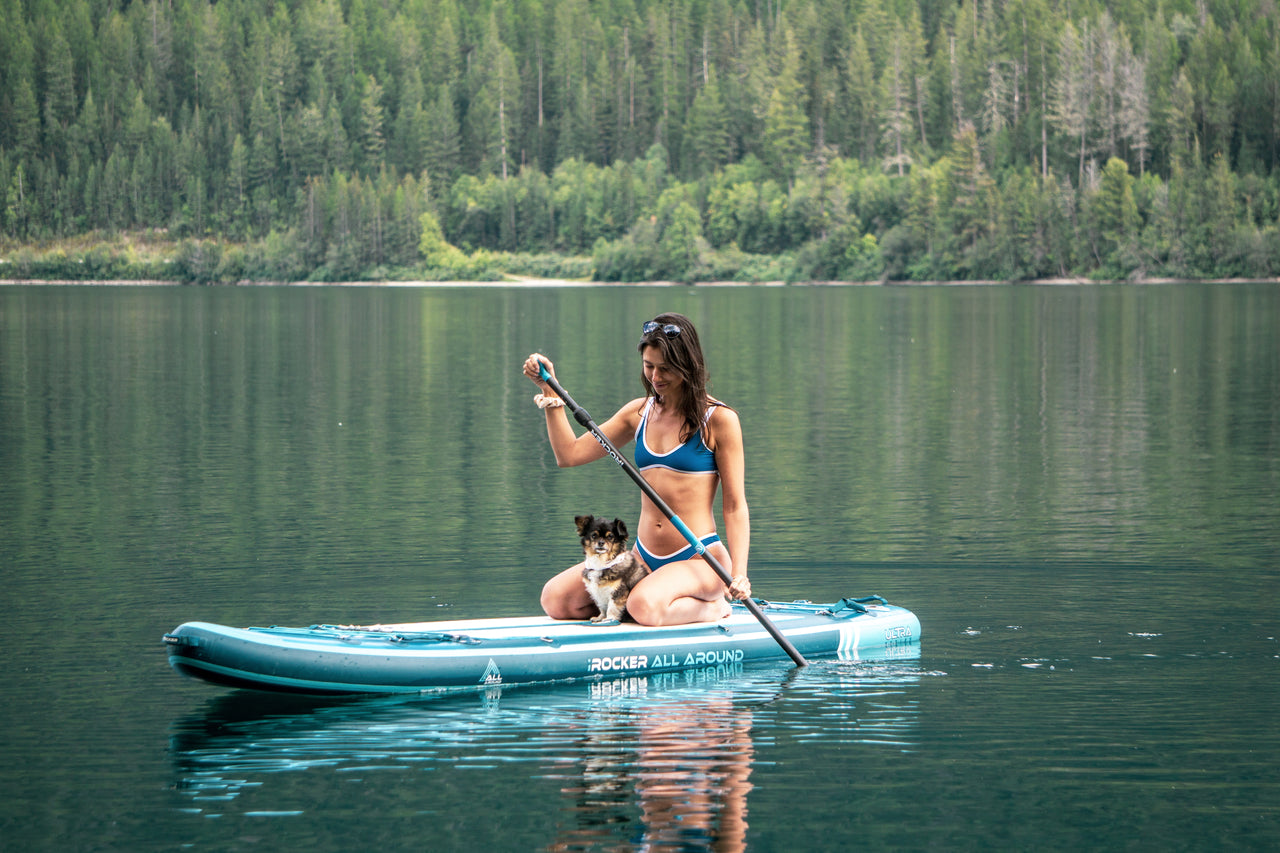 SUP season is finally here! After months of cold weather and indoor activities, it's time to get back out there and paddle in the sun. We know you're ready, but is your board? 
Before you hit the water, there are a few steps you'll want to take to ensure a smooth season of adventures ahead. Read on to our paddle board preparation below. 
If you're still looking for the perfect SUP, shop all SUPs here.
Here are 3 easy steps to prepare for paddle boarding:
Step 1: Unroll your paddle board.
Step 2: Check for leaks and clean your board.
Step 3: 

Check on all your accessories.
Specifically,
Step 1: Unroll your paddle board
If your board has been rolled up in storage all winter, take it outside and unroll it on the grass or other soft surface. (No soft surface? Check out the iROCKER Board Mat.) Give it a good once-over to ensure no damage has occurred in storage. 
If your board was stored in a cool, dry place away from the elements—we recommend a garage or basement—you should be good to go! However, if you do happen to notice any dry rot or damage to your board's bungees or removable carry handles, these can be easily replaced. 
Step 2: 
Check for leaks and clean your board all in one with a soap test
First, fully inflate your board. Then clean your board thoroughly with warm soapy water and check for leaks by looking for any air bubbles, especially along the board's seams and valves. Make sure your fin boxes are completely clean and free of any sand or dirt from last season to ensure your fins will lock into place easily and securely.
If you want to take cleaning a step further, check out the
SUP Cleaner & Protectant Spray
 

and

 
iROCKER Scuff Eraser
.
 The spray not only cleans your board, but helps to protect it against damaging UV rays, and the eraser removes hard stains and marks on your board, leaving it looking like new.
Step 3: 
Check on all your accessories as well!
There's nothing worse than arriving to your destination ready to paddle and realizing you have a problem. Make sure whatever pump you're using is in working order, your paddle is good to go, and your PFD of choice is in good condition. 
If your board or gear needs a bit of maintenance, it's always better to know early. Even if you aren't planning to hit the water for a few weeks, give your SUP a look now. That way if you need to order any replacement parts or upgrade your accessories, you can order now and be ready to paddle out when the time comes! 
We hope our little paddle board preparation guide was helpful! We'll see you out there. 
If you're a beginner and looking for something that won't break the bank, consider our used paddle board!
Stay updated on our paddle boards sale event to get the best deals!